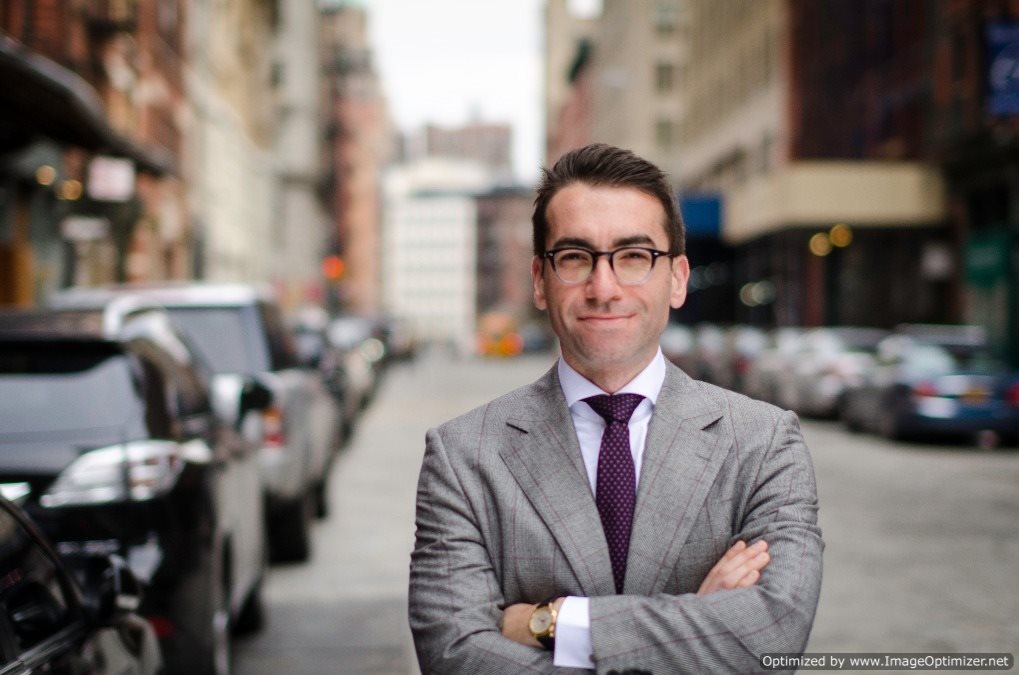 New York, NY—When Daniel Gershburg took the bar exam, he had no doubt about what he'd be doing once he passed. The day that he was admitted to the bar in New Jersey and New York, he started his own private practice.
"I really fell in love with law in law school and realized that this was an opportunity to not only practice, but to be my own business owner," Gershburg told laws.com in a recent interview. "I thought that if you could do really good work, and also bring a huge amount of customer service to it, there's a good chance you could set yourself apart."
From what he describes as "a tiny closet space in Brooklyn" to a Manhattan office, Gershburg has grown his practice to include two associates, and practices primarily in real estate and bankruptcy law. The practice sees people from all walks of life. "We represent pro bono clients of people filing for bankruptcy with nothing, all the way up to large businesses that need to file. The same goes for real estate, because we do that as well," Gershburg says. "We give the same kind of treatment to a pro bono client who walks in with no money whatsoever."
Bankruptcy law offers a lot to love for an attorney, according to Gershburg. "Law is very adversarial, but bankruptcy is very different," he explains. "You're able to help people out, and no one is screaming at each other, and everyone seems to be pretty happy. Those cases are the ones that really made me feel like I can absolutely do this, and I love doing this."
While many people have focused on national reforms to bankruptcy laws, Gershburg says that the state laws in New York can be even more important to filers. "The laws that were signed in by [New York Governor] Patterson were some of the most favorable bankruptcy laws in the nation," he says. "They increased the New York exemptions for bankruptcies so that you have a really good chance of filing for bankruptcy and keeping your home, even if there's $150,000 of equity in that home. The same can be said for someone who doesn't have a home, but has money in the bank account because they just got an income tax refund."
Often, debtors can be their own worst enemies when they try to stay out of bankruptcy, according to Gershburg. "When people are arrested, they'll go to a criminal defense attorney, but when people go into debt, they almost never go to a bankruptcy attorney," he says. "They'll deal with debt settlement companies that charge exorbitant fees and have no results. They'll take the ostrich approach and put their head in the sand, and wait until they get into foreclosure. The stigma will always be the number one challenge."
While personal financial advice is often given to filers, who must now get credit counseling before they are able to complete their bankruptcy filing, Gershburg says this approach is flawed. "It's very easy to say 'live within your means,' but the problem is that the majority of people I interact with are living within their means, but sometimes, it's impossible," he says. "The majority of people filing bankruptcy are filing because of medical debt, or because they're using credit cards to buy consumer staples because they don't have enough income."
Debtors need to take action quickly, Gershburg says, to avoid years of stress and increasing debt. "Once you see that you're getting in trouble, don't take years and years to get to a point where you've accumulated interest. Making minimum payments does not mean you're barely getting by—definitely see someone before that happening."
The attorneys at the Manhattan office of Daniel Gershburg Esq., P.C., help each client determine the right way to proceed based on their individual income and expenses.
Comments
comments