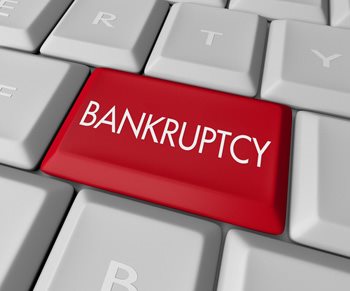 What is Bankruptcy Code?
1. Bankruptcy Code is the formal breadth of laws which outline, regulate and administer bankruptcy filings in the United States of America.

2. The Bankruptcy Code establishes all the legal implications and intricacies associated with all forms of Bankruptcy options in the United States.
3. Through this Code, the system of filing for bankruptcy is exacting. An exhaustive amount of detail is placed in the United States Bankruptcy Code to ensure that each case is handled uniformly and the presence of loopholes or unjust practices are minimized.
4. Bankruptcy filings in the United States are permitted by the United States Constitution. Article 1, Section 8, Clause 4 is the particular section of the Constitution which legally establishes bankruptcy as a formal financial maneuver.
5. This particular section of the United States Constitution authorizes the United States Congress to enact a series of uniform laws on the subject of bankruptcy. As a result, the program is available to all those individuals and business entities who are stricken with debt to utilize a repayment plan or liquidation process to help alleviate their debts.
6. Due to its placement in the United States Constitution, the Bankruptcy Code is susceptible to fluctuation through the creation of amendments. Since 1801, Congress has exercised the authority to amend the Bankruptcy Code several times. Most recently, Congress adopted the Bankruptcy Reform Act of 1978.
If you need legal advice and assistance, contact bankruptcy lawyers.
Legal Implications of Bankruptcy Code
1. All bankruptcy cases are filed in the particular United States Bankruptcy Court which presides over the location in which in the individual lives or the business entity operates.
2. Federal laws govern the specific procedures and intricacies attached to all bankruptcy claims or cases. While Federal laws govern the cases, State laws are typically applied (according to the United States Bankruptcy Code) when determining the individual's or entity's property rights. For example, local laws which govern the validity of liens or laws which protect certain property from creditors are typically derived through State interpretation. As a result of these legal characteristics, although Federal laws govern the aspects and implications of a bankruptcy case, local laws do play a significant role in the bankruptcy filing.
3. The most fundamental aspect of the Bankruptcy Code is found in the classification of the various bankruptcy options. For instance, the United States Code stipulates that a Chapter 7 filing is reserved those entities interested in liquidating their assets. Chapter 7 is the most common form of bankruptcy. Liquidation involves the appointment of a trustee who collects the secured assets or property of the debtor. The trustee then sells the assets and distributes the proceeds to the underlying creditors. This process, although complex, is governed through the delivery of the U.S. Bankruptcy Code.
4. In contrast, the Bankruptcy Code defines Chapter 9 as only available to municipalities. Chapter 9, as stipulated by the Bankruptcy Code, is a form of reorganization and not liquidation.
Comments
comments