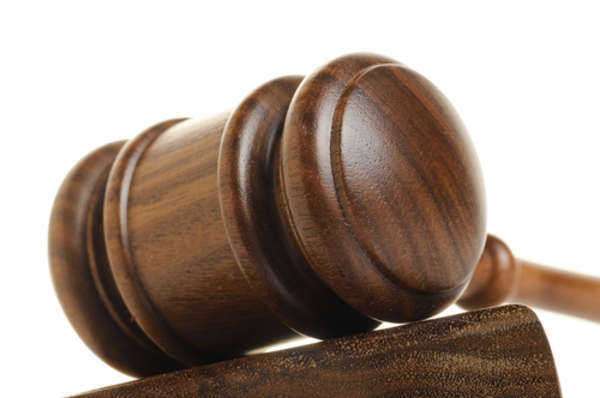 Chapter 9 bankruptcy's low usage in the United States may belie the scope and severity of the program for those municipalities that use this type of relief. Chapter 9 municipality reorganization requires much effort on the part of town/city officials and the full cooperation of the community.
Leading into bankruptcy court, the cooperation of debtors, creditors, trustee, and court officials is of paramount concern. Potentially, millions of dollars and numerous jobs may be at stake, so districts must be sure they are ready for the consequences and prepared to accept the idea that not everyone will see a plan as beneficial. Contact bankruptcy lawyers for legal advice and assistance.
General
Rather than a person or business looking to liquidate owned assets and properties as in Chapter 7 bankruptcy, Chapter 9 bankruptcy is specifically for use by municipalities.
Purpose and Usage
Though the infrequency of Chapter 9 municipality organization is well noted, it is still prudent for cities and towns to know the reasons surrounding its use in the United States as part of a budgetary contingency plan. For municipalities that cannot manage their debts as they exist, Chapter 9 bankruptcy allows them to restructure their financial obligations, and in doing so, protects them at least temporarily from the collection actions of creditors via provisions of automatic stay in the Bankruptcy Code.
However, this involves the active participation and cooperation of municipal officials in devising and adhering to a workable plan of addressing deficits. In terms of specific strategies, this may involve refinancing existing loans, extending the date of maturity (date by which debts must be paid) on these loans, or taking out a new loan altogether.
The fact that Chapter 9 municipality reorganization is an "adjustment of debt" strategy as opposed to a wholesale liquidation of assets as in Chapter 7 is an important note in defining its purpose. In fact, to do otherwise would be to violate the Tenth Amendment and the rights of states to have control over their own affairs.
Going back to the purpose of bankruptcy courts in Chapter 9, their functionality is greatly reduced, but this does not imply it is absolutely null. A bankruptcy court judge and other staff collectively will approve reorganization plans and serve debtors with notice that are not meeting the terms of those agreements.
Useful Information
While individuals applying for bankruptcy may understandably want the events surrounding their financial struggles to be as private as possible, Chapter 9 municipality reorganization must be anything but, with a potentially long list of creditors existing for major cities and residents' livelihoods potentially hanging in the balance. With assistance from bankruptcy courts, notice must be given to all parties interested in these affairs.
For the general public, this must be issued at the very least in the form of a widely-circulated newspaper, as well as in periodicals likely to be read by bondholders. Printed notices may also be sent to creditors through the mail through the court.
The community to be affected and the creditors seeking to recoup loaned monies reserve the right to review municipal officials' plans for overcoming the city/county/town/village's debt before they go into action. Concordant with this notion, residents must be given a public forum by which to raise their objections to the adjustment strategies outlined by department heads, and creditors must be given recourse to protest if they feel that a municipality is not doing its due diligence in meeting its obligations, is going about doing so unfairly to certain lenders, or is otherwise acting "in bad faith" in its petition.
Legal Implications
Irrespective of alleged wrongdoing, bankruptcy is a function of the U.S. Court system, and by virtue of this, entanglements with the law cannot be denied. That said, proceedings stand to get more heated if key Chapter 9 principles are violated in some way. Rather than debts being discharged or plans approved, they can be dismissed or even litigated against.
One such grounds for dismissal of a Chapter 9 case is inaction on the part of the petitioning municipal debtor. Effectively, in such an instance the case is just canceled out. A debt adjustment scheme and the corresponding application may also be tossed out if it is judged to be discriminatory towards certain creditors. Additionally, municipalities may be held as non-compliant with their own agreements.
As noted, a critical condition for the acceptance of a municipality reorganization agenda is the idea that it is made "in good faith" (e.g. that it is genuine and honest) and that it is organized in the "best interests" of creditors. After all, it is the municipalities who owe something to those agencies who have offered their assistance. For such an agenda to be approved (or "confirmed", as it is also known) by the court, Chapter 9 reorganization must be the most applicable bankruptcy option there is, as opposed to Chapter 11 business reorganization.
Noted Chapter 9 Usage
Chapter 9 filings rarely go unnoticed beyond the towns and cities they affect. For particularly big cities, in fact, the nation and world may take notice, especially since municipality bankruptcy is so rare. Certainly, the rash of debt that sprang up amidst the Great Depression and the subsequent attempts of the U.S. government to create laws addressing municipalities' financial woes must be noted for posterity's sake.
After early attempts to write uniform legislation on the subject were declared invalid by the Supreme Court through its ruling in 1938's United States v. Bekins as violating the Tenth Amendment to the Constitution, the Court confirmed the right of bankruptcy courts to hear cases on districts applying for relief from mounting debts.
In the decades since passage of Federal laws on municipal bankruptcy and judgments of their constitutionality, quite a few prominent cities have either been close to applying for Chapter 9 bankruptcy, have withdrawn their claim, or have actually gone through with it.
Bridgeport, Connecticut, Cleveland, and New York City all had major money issues at points in the past three decades, and Vallejo, California (via its city council) found itself unanimously in favor of declaring bankruptcy in 2008. Perhaps the most famous and certainly biggest Chapter 9 filing in American history, though, belongs to Orange County, California following criminally irresponsible investments of public funds.
Governing Laws
The Federal laws governing municipal bankruptcy are well established and codified in the United States. Chapter 9 bankruptcy law as we know it owes a lineage to the Municipal Bankruptcy Law of 1937, a response to the widespread economic downturn of the Depression era. Concurrent with the financial crisis of New York City in the mid-1970s that nearly brought it to a declaration of insolvency, municipal reorganization was dramatically altered to be more reflective of how it is contained in Title 11 of the U.S. Code today.
Filing Process
In proceeding with Chapter 9 municipality reorganization, communities must know and follow proper procedure. Right off the bat, municipalities must formally request Chapter 9 bankruptcy as a course of action and must specify and notify creditors in doing so. Residents must also be apprised of a district's plans and must be heard regarding their views on specific strategies to combat debt in their region, which may take the form of tax hikes, job cuts, deferment of benefits to retirees, delay of scheduled raises, new loans, and termination of contracts and leases not specifically tied to monies owed.
Municipalities are given much leeway by the courts in the formation of their plans. Before all is said and done, confirmation of a debt adjustment plan by creditors and court must take place. With any Chapter 9 case, there are a number of narrowly defined conditions for acceptance of an adjustment plan. Plans must abide by Chapter 9, Title 11 guidelines, must spell out all additional expenses occurred in implementation, and must meet the needs and interests of lenders.
Statistics
Statistically speaking, Chapter 9 municipality reorganization is the least common of all domestic bankruptcies, accounting for less than 1,000 petitions in its history. As of the most recent available statistics, a mere ten petitions were filed in the United States in the last two years, and over the past 30 years, 1991 marked the peak year for Chapter 9 filings, with a still none-too-impressive total of 18.
These low rates may be in part due to the fact more than half of states do not expressly permit their constituent municipalities to file for Chapter 9 bankruptcy. All the same, trends in Chapter 9 relief amid America's desperately ailing economy suggest numbers may be on the rise. Even capital cities like Harrisburg, Pennsylvania – which faces hundreds of millions of dollars in debt to creditors – has had to consider this option.
Bankruptcy law presumes that all applications for relief under Chapter 9 of the Bankruptcy Code are made "in good faith," meaning that they are in accord with accepted moral standards, or in other words, honest, genuine petitions. However, this assumption must be tested by the scrutiny of creditors' bankruptcy lawyers and the appointed bankruptcy court at large. If a claim is judged to not be a bona fide request, that alone is grounds for dismissal. A municipal organization or entity might also try to appeal to Chapter 9 protections, but the court may argue that they are better suited for help from provisions relating to another bankruptcy type, most likely Chapter 11 bankruptcy.
Bankruptcy law, too, mandates that debtors be active in moving bankruptcy court proceedings forward with all due alacrity and fairness. Failure to comply in these regards may also be cause for dismissal. If petitioning municipalities in Chapter 9 cases are unreasonably slow to respond to the requests of certain creditors, delay in coming up with a viable debt adjustment plan, or act in a way contrary to named conditions of an adjustment plan agreement between debtor and creditors, their bid for relief may fall short due to their inability to follow proper procedure.
The goal of the petitioning party in any Chapter 9 bankruptcy trial is a balance of all monies owed to lenders or a discharge of those debts. Even after a full repayment or discharge has been confirmed, though, provisions of bankruptcy law allow for this decision to be reversed with evidence it was reached based on fraudulent information. In this case, the bankruptcy court will serve municipal officials with a notice of review, and pending the subsequent hearing, may overturn the confirmation.
Comments
comments