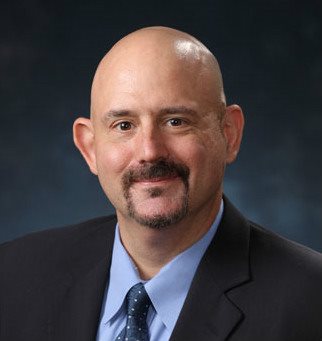 Houston, TX—When he was a junior in college, Adam Schachter weighed his career options and made a momentous decision.
"I thought I might want to be a therapist," Schachter told laws.com in a recent interview. "Becoming a therapist would have meant a lot more school, while becoming a lawyer would allow me to act as a counselor. Instead of just trying to guide people through their problems, I would be bound to take their problems and solve them for them."
Two years after graduating from law school, Schachter found a job at a bankruptcy law firm and never looked back, going into business for himself in 2004. Today, that desire to help and counsel others has carried over into his practice—especially in terms of the customer service guarantee that he offers his clients.
Schachter promises clients that their calls will never go unanswered for more than one business day, and tries to return all calls on the same day that they're made. "My old boss, who let me build a bankruptcy practice in his firm, had this rule: you never let the sun set on an unreturned phone call or email, and maybe sometimes it's impossible to get to it that day—but it's not impossible to get to it the next day," he says.
Having this policy in place makes for a better customer experience, according to Schachter. "The number one issue that lawyers get grievances filed for is a lack of responsiveness. In a bankruptcy situation, it's very rare to have a legal emergency, but emotional emergencies are happening all the time."
This customer service orientation also applies to face time. "Too many consumer bankruptcy firms don't have lawyers spending much, if any, time with clients," Schachter says. "At our practice, by the time someone files their case, they will have spent on the low end about 3 hours face-to-face with an attorney and, on the high end, 7 or more hours. I think that is one of the things that distinguishes our law firm."
More face time means more disclosure, according to Schachter, which means fewer surprises. One of the bankruptcy judges in Houston has written an opinion that the three most important words in bankruptcy are "disclosure, disclosure and disclosure," he says. "I think it is unbelievably rare for someone to actively lie to us. We try to ask our questions in a way that gets us all the information we need from a client."
Schachter doesn't just know clients—he also knows the law. He has become board certified in Texas, a feat he says was "unbelievably hard. There are only about a hundred of us in Texas who are board certified in consumer bankruptcy. When I passed in 2011, I was the first attorney to do so in several years."
At the end of the day, Schachter knows that he's solving problems in the way he'd always hoped to. "It's endlessly rewarding. I never get tired of all the happy notes and appreciative things," he says. "I view my world of being a lawyer as someone who's just helping people who have fallen into a really difficult spot and helping them find a way not to be in such a difficult spot."
Adam G. Schachter is a board certified bankruptcy attorney in Houston Texas. The Schachter Law Firm, P.C. was founded in September, 2004 by Attorney Schachter for the purpose of serving individuals and businesses who were struggling with debt.
Comments
comments