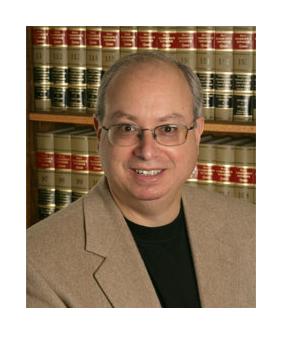 Los Angeles, CA—Before starting his career of over three decades in bankruptcy law, attorney Leon Bayer started working for the other side—as a bill collector, trying to make ends meet while paying for his college and law school tuition.
Even as a bill collector, Bayer told laws.com in a recent interview, he worked to help debtors. "I even got fired from a collection agency for being too nice to debtors. I couldn't be as mean as the collection agency manager wanted me to be. I'm much happier with the career path I'm on now."
Bayer, who began working at a large bankruptcy law firm in Los Angeles when he graduated law school, soon broke free of the firm with two other attorneys to start his own business. "We wanted to stress more individual attention to the clients. There was always confusion at the old firm as to, 'who is my lawyer?' Every time a client came in, they would see someone different, every time they would call they would talk to someone different. In a clinical setting, that's fine, but we wanted to refine the approach to make the practice of consumer bankruptcy more friendly."
Working on bankruptcy cases means working with people who are at difficult moments in their lives, says Bayer. "We all keep a box of Kleenex on our desks. Some people break down and cry. You have to get used to people's discomfort, and find a way to help them back up on their feet a little bit. Just being nice to somebody does a world of good. You have to learn how to talk to people to gain the information that you need, while at the same time making them feel that you're giving them a full hearing and that you care about what has happened to them."
For Bayer, bankruptcy law has always made sense—he feels that it's his true calling. While other people struggled through bankruptcy law classes in law school, Bayer recalls, "as I would read through the course material, I felt I was only refreshing my recollection of something I had always known. Everything about the bankruptcy statute just made perfect sense to me—as if I could have written it myself if asked to invent such legislation. I felt an immediate familiarity with it, as if it was just coming back to me, something I've always known, a very strange feeling. It was almost spiritual in a sense, and I'm not a spiritual person."
Bayer believes that bankruptcy law makes the world of consumer finance more just. "Consumer bankruptcy provides a safety valve for honest but unfortunate elements of society. Everybody makes mistakes, sometimes everybody needs a helping hand, or at least a fresh start."
We don't have to imagine what a world without bankruptcy laws would look like, says Bayer—just look to the past, before those laws existed. "Prior to the introduction of compassionate bankruptcy laws, we had debtors' prisons, which were really horrible places. Why take someone and lock them up at public expense as punishment for their inability to pay a private debt? It takes them out of the economy as well as costing taxpayer money to keep them imprisoned."
After working in bankruptcy law for 34 years, Bayer says that he's not convinced that efforts to reform the bankruptcy code have been successful. "Bankruptcy reforms are really a bunch of nonsense," he says. Reforms from 2005 have made it more difficult, according to Bayer, to file for bankruptcy and have not created the desired result—decreasing the number of people who file.
Bayer has a piece of advice for consumers who are starting to think about whether they need to hire a bankruptcy lawyer. "If you find yourself struggling with debt, it's too late. Don't worry about avoiding bankruptcy. It is the most powerful remedy in the law given to consumers—and it's there to be used."
The bankruptcy law firm of Bayer Wishman & Leotta has successfully represented clients in Los Angeles and the surrounding areas in for over 23 years.
Comments
comments