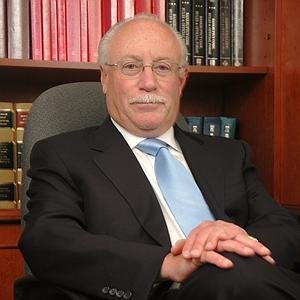 New York, NY—Bankruptcy lawyer David B. Shaev, partner in Sheav, & Fleishman, LLP believes that America could be preventing large numbers of bankruptcies if schools taught the basics of financial literacy. "Young people need to know more about credit card responsibility and how debt is accrued," he told laws.com in a recent interview.
For students going to college, the financial literacy education shouldn't end there. "College courses should hold seminars on how to choose and finance student loans," Shaev says. "I would like to see consumer protection boards crack down on colleges so that they're more responsible for the students' understanding of the debt they are building through their education."
College students, according to Shaev, are facing particularly difficult times when it comes to finances. "It is now more difficult to undue hardship undue hardship," says Shaev, referring to the fact that students showing that their loans represented an "undue hardship" could petition a bankruptcy court judge for discharge of those debts.
When Shaev works with people who have student loan debt, he says that he "pursues every possible avenue to discharge as much of the debt as possible." He doesn't stop with just working for his own clients—he is also an active member of the National Association of Consumer Bankruptcy Attorneys (NACBA), and has worked to lobby for adjustments to bankruptcy reforms that would make it easier for students to find relief from their debt burdens.
Shaev, who has been working in the field of consumer bankruptcy law for 33 years—long enough to see it substantially evolve and change—points to the bankruptcy reforms passed by Congress in 2005 as being a problem for debtors. "The means test has caused the process of filing for bankruptcy to become twice as expensive and time-consuming," he says. "It has also made it more difficult for low income debtors to file."
While it is possible for consumers to file for bankruptcy on their own, Shaev cautions that this may only appear to be a cost savings. A bankruptcy attorney can "protect them from the possible pitfalls of the process."
Working as a bankruptcy attorney in New York City has its quirks, and Shaev says that as a born and bred New Yorker, he can be more attentive than most when it comes to the unique aspects of New York living. For example, he says that due to rent stabilization laws, many landlords harass tenants who have filed for bankruptcy, so that they can get the tenants to move out and rent the property for a higher rate.
While it's easy to be intimidated by a landlord, Shaev says that these tactics aren't legal, and that people filing for Chapter 13 bankruptcy are protected from eviction. Having a bankruptcy attorney ensures that clients won't be pushed around as easily by creditors and others.
Shaev also has advice for consumers looking to avoid filing for bankruptcy. "Don't borrow from your retirement, don't allow your friends or family members to put your name on property deeds that you don't actually own, and be extremely cautious about cosigning for anything, for anyone."
David Sheav, has been practicing consumer bankruptcy law in New York City for over 33 years.
Comments
comments