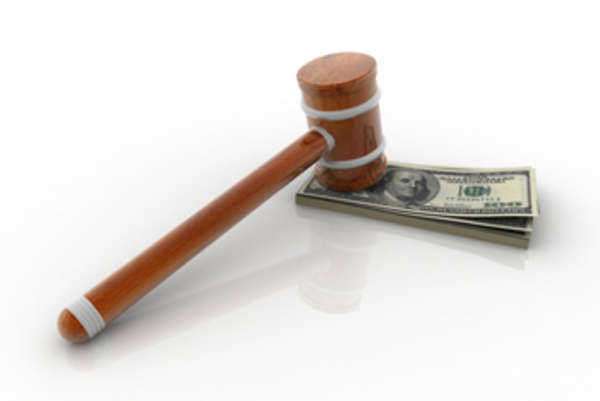 An Introduction to Alaska State Bankruptcy Law
Before Filing
Since 2005, all persons filing for bankruptcy in the United States are required to get credit counseling within the 180 day period before bankruptcy is reported. The councilor will take a look at your finances and make sure that Alaska state bankruptcy is in your best interest. After counseling, a certificate will be provided that will need to be shown to the court to demonstrate completion of counseling.
Be aware that filing for Alaska bankruptcy is very complicated and requires the completion of dozens of different forms, so most individuals file with the assistance of legal council. The Alaska Pro Bono program holds programs helping individuals fill out Chapter 7 Alaska bankruptcy forms, and some individuals may also qualify for pro bono legal assistance from the program. Call the Alaska Bar Association at (800) 770-9999 for more information.
Filing for Bankruptcy
Both businesses and individuals file for Alaska bankruptcy in a branch of the United States Bankruptcy Court for the District of Alaska. There are divisional branches of the court located in Anchorage, Fairbanks, Juneau, and Ketchikan, and bankruptcy may be filed either in person or by mail. (If by mail, apply to the main court in Anchorage.)
Before you file, you should be confident about the type of bankruptcy that you require, since this will determine the forms that you need in order to file. Knowing which Chapter you are eligible for, and which will benefit you most, is also necessary when deciding whether you'll benefit from bankruptcy filing at all.
Alaska Corporate Bankruptcy
Businesses with high debt should seek a corporate bankruptcy lawyer and discuss these two filing options.
• Chapter 11 Bankruptcy: This bankruptcy results in corporate restructuring; companies discuss with a court a plan to repay their debts while reorganizing their company's assets, revenues and servicemen to give further indication to creditors that the company will continue to survive.
• Chapter 7 Bankruptcy: Alaska businesses that don't survive Chapter 11 Bankruptcy, or that don't believe they generate enough revenue to survive it, can instead pursue Chapter 7 Bankruptcy. In this, all assets are liquidated and creditors are paid with the resulting cash. Stock holders seldom end-up with any of their investments reimbursed since lower risk investors like banks get paid back first.
Alaska Personal Bankruptcy
But hard times aren't felt by businesses alone. Like them, personal individuals may file for bankruptcy. They may even file for the same types of bankruptcy.
• Chapter 7 Bankruptcy: This option is best for individuals with lots of unsecured debt such as credit card debt but not a lot of property. All of the debtor's assets are liquidated and the resulting funds are used to pay back the debt, which can be covered within a few months time.
• Chapter 13 Bankruptcy: Since Chapter 7 is only available to individuals who earn less than the median Alaska income (or who pass an Alaska Means Test), another bankruptcy option is available that pays back creditors not with liquidated assets but discretionary income. Since money is earned slowly with this income, the debt repayment process takes a longer amount of time, usually from two to three years, but participants may get to keep most of their property afterwards.
• Chapter 11 Bankruptcy: This is also available for some individuals with very large earnings or assets and very high debt who may not qualify for Chapter 13 under Alaska bankruptcy law. This costs a considerable amount of money, so you should talk with an Alaska bankruptcy lawyer before proceeding with this option.
Tax Debt
The great blind spot for Alaska bankruptcy law is tax debt. Most federal, local and state tax debt does not qualify for consolidation according to bankruptcy law, so that individuals who suffer mainly from tax debt have serious bankruptcy issues. Thankfully, some Alaska bankruptcy lawyers have discovered solutions, and you should contact a few about what they can do to help your case.
Comments
comments