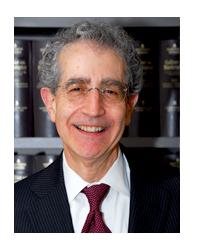 Brooklyn, NY—When the law firm he was working at began to take bankruptcy cases, Bruce Weiner started putting his knowledge of the bankruptcy code to work. Soon, he told laws.com in a recent interview, he was working primarily on bankruptcies because he found the work challenging and rewarding.
"I realize that my clients come to me with real problems that need real solutions," he says. Helping people to keep some of their most important assets and get a fresh start can feel deeply satisfying, according to Weiner. He has been able to help clients keep businesses, and even to have some gambling debts discharged by the bankruptcy court system.
While the financial reforms of 2005 and later have changed bankruptcy filings somewhat, Weiner says that they have not had many effects on his practice, or the options available to his clients. "Bankruptcy has its own rules," he says, "so it's important to stay current with current cases and laws."
Complex cases, according to Weiner, are "more interesting and intellectually stimulating" than simple ones. Even so, he says that "regardless of the type of case, the real reward is when I can provide relief to a client who is suffering."
According to Weiner, today's consumers face unprecedented challenges, including staggering amounts of student loan debt that can almost never be discharged in bankruptcy proceedings. Weiner remembers before the reforms of 2005, when some student loans could be discharged. While he does not believe that student loans should be able to be completely discharged in a bankruptcy action, he believes that a return to these laws "would help to ease the burden of people with student loans."
Newly minted attorneys hoping to go into the field of bankruptcy law should make sure that they have a strong grasp of federal bankruptcy rules before taking their first case, according to Weiner. He also recommends that new lawyers "keep an open mind, go to conferences to hear different opinions, and observe how other lawyers handle certain issues." He says that there is a great deal of value in attorneys learning by watching others and figuring things out for themselves.
Personal bankruptcy filers, Weiner says, often have a great deal of unsecured debt like credit card debt. Because of this, he warns against consumers overburdening themselves with credit cards. "There's a slippery slope when you pay just the minimum monthly fee," he says, referring to the higher percentage that debtors pay when they make only their monthly minimums. "You need to think things through before spending."
Debtors who fail to obey these rules, according to Weiner, often end up seeing their debts spiral out of control until they have no choice but to file for bankruptcy.
In order to keep control of their personal finances and avoid a bankruptcy filing, Weiner says that consumers should "have a realistic budget, and start paying down your debt without jeopardizing your stability." By budgeting and maintaining a stable, financially sustainable lifestyle, Weiner says that many consumers can keep control of their finances so that they never have to schedule a consultation with a lawyer like him.
The bankruptcy attorneys at Rosenberg, Musso & Weiner, L.L.P., in Brooklyn, New York can help you take control of your finances after you suffer a financial setback. Our three lawyers have been practicing bankruptcy law for a combined total of over 60 years.
Comments
comments