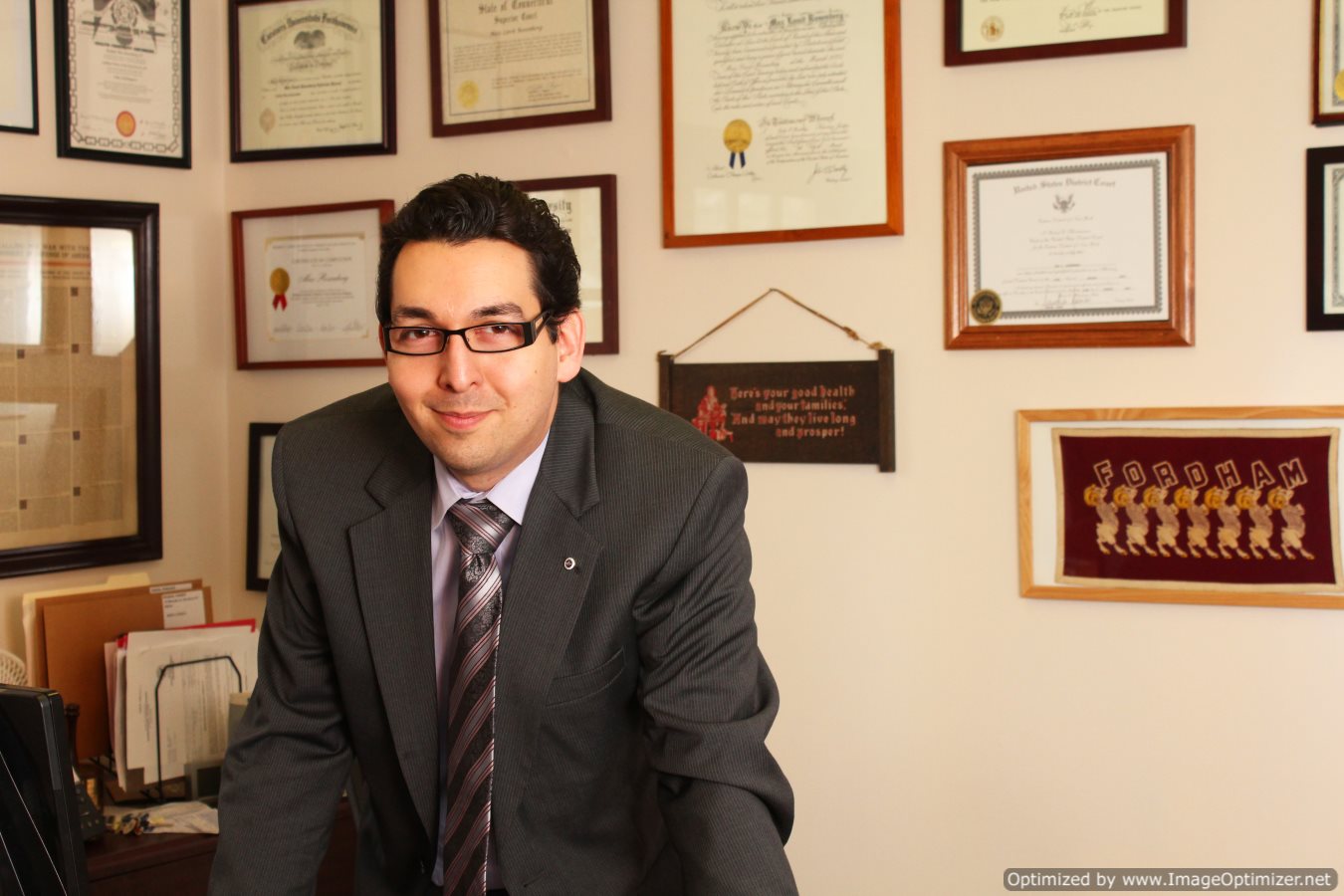 Stratford, CT—"I tell my clients when they come in that I'm like your father, your mother, and your priest," says bankruptcy attorney Max Rosenberg in a recent laws.com interview. "You have to tell me everything so I can help you."
It's a fitting motto for a lawyer who started his graduate education not in law school, but in religious studies. After ten years as a professional actor and stand-up comedian, Rosenberg took a swerve into seminary, hoping to start a career in academia. After publishing requirements and educational politics started factoring in, Rosenberg changed careers yet again, becoming a bankruptcy lawyer.
Rosenberg says he's glad he got into the profession when he did. "I love it," he says. "I got in right before the old law changed, so I got to know the old law. Then I got in on the ground floor with the new law, the BAPCA, in 2005. I felt very comfortable with the new law, it made sense to me—I understood why there were all of these checks and balances, why there was a need for some of the new legislation."
It didn't take long, though, before the new bankruptcy reforms had Rosenberg, as well as other attorneys, seeing red. "There was so much unexplored law in the bankruptcy code that it felt like you were making it up as you went along sometimes," he explained. "The consumer education classes that are required just came out of nowhere. There weren't any classes being offered when the law was enacted. I think it's a whole lot of hogwash—just another way to take money out of debtors' pockets. It's not helping anybody, I don't think."
The infamous "means test," which limited who could file for a Chapter 7 discharge of debts, has also become a confusing area for debtors and attorneys alike, according to Rosenberg. "There is so much that doesn't make sense and works, and so much that does make sense, that should work, and doesn't," he says. "Take the means test, for instance. What you're allowed to use to offset your income and what you're not allowed to use, sometimes seems to make no sense at all. It's kind of a nebulous black hole."
Rosenberg's history may make him a more personable, hands-on bankruptcy attorney than most, and he knows it. "I'm very hands on. I make myself incredibly accessible," he says. "I give my clients my cell phone number, email, fax, and office number—they can reach me 24 hours a day. They have my undivided attention, if I need it."
Rosenberg says that he only works with clients who "really need it, deserve it, and are eligible for it"—usually those declaring bankruptcy because of job loss, death in the family, divorce, or health problems. In spite of the financial focus of bankruptcy law, he sees his profession as not being about dollars and cents, but about human lives and helping real people. "What I love about bankruptcy is that I can genuinely go home at the end of the day and know I helped somebody," he says.
At Rosenberg & Press, we give your case our utmost attention and dedication.
Comments
comments