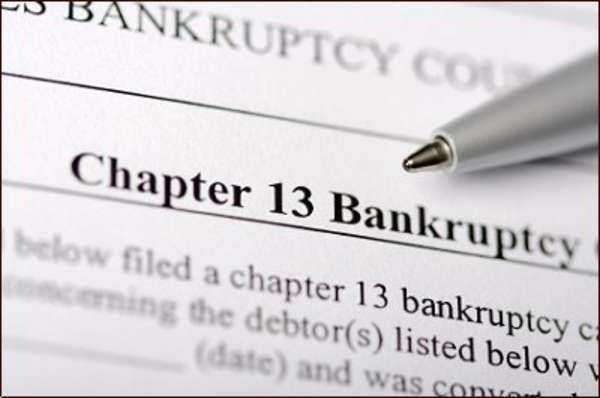 A Short Guide to Delaware State Bankruptcy
Filing for Delaware Bankruptcy
If you wish to file for bankruptcy, you should do so at the Delaware district branch of the U.S. Bankruptcy Court, which is located at 824 North Market Street, 3rd Floor, in Wilmington. Petitioners may also submit forms by mail and can call the court at 302-252-2900.
Be advised that when you file for bankruptcy, you will need to show completion (in the form of a certificate) of a credit counseling course within the past 180 days. If you do not show such a certificate, your petition will be rejected. Click here for a list of different credit counseling agencies approved by the U.S. government:
All forms needed to apply for Delaware bankruptcy are available at the Court's website under "Forms." These forms are known as a "Petition packet" and can get quite extensive, with the average at 30 forms. The particular forms needed depend on which type of bankruptcy you are filing for. Please consult the information below to understand better the different types of Delaware bankruptcy to know what you should pursue.
Corporate Delaware Bankruptcy
The very concept of starting or running a business means taking on a heavy amount debt. Unfortunately, profits don't always come in, or they may disappear while costs continue to rise. In these situations, businesses should consider their two main corporate Delaware bankruptcy options:
• Chapter 11 Bankruptcy: This is Delaware's corporate bankruptcy option for businesses that believe themselves to remain fundamentally strong. In Chapter 11 bankruptcy, regular debt payments are halted while a court structures a new debt payment plan that should be more conducive to the life of a business. Some court-ordered corporate restructuring may also be involved, but all assets are protected.
• Chapter 7 Bankruptcy: This option should only be taken up by businesses desperate for a solution to their debt dilemmas and who no longer can maintain faith that their business will ever be profitable in the future. The court will liquidate all of its assets and use all the resulting funds to give to creditors, from banks to bondholders and other investors. The company's name may be sold as an asset sale, but the entity itself will not survive Chapter 7.
Personal Delaware Bankruptcy
Individuals too sometimes need to take on large amounts of debt, or choose to not realizing the financial pressures doing so will put them under later in life. Thankfully, for such individuals Delaware Bankruptcy laws exist to help return them to a state of financial well-being.
• Chapter 7 Bankruptcy: Unlike with corporate Delaware bankruptcy, individuals always survive personal Chapter 7 Delaware bankruptcy, usually coming out of it financially more stable than before. As with the corporate counter-part, this involves the court-ordered liquidity of possessions with little protection. Only certain individuals, mostly those earning less than the mean income for a Delaware resident, qualify for this type of Bankruptcy.
• Chapter 13 Bankruptcy: Less severe than Chapter 7, this type of Delaware bankruptcy applies to individuals with discretionary income that can be put towards debt payment. (Those who don't usually qualify for Chapter 7.) The court will supervise monthly payments to creditors that usually continual for several years.
• Chapter 11 Bankruptcy: Rarely, high-income individuals with debt greater than one million dollars apply for personal Delaware Chapter 11 bankruptcy. This is complicated and usually requires an attorney's assistance.
Tax Debt
Delaware bankruptcy law can be, for the most part, of little help to those who suffer primarily from tax debt since most bankruptcy law doesn't apply to tax debt. There are some exceptions, so seek a qualified Delaware tax attorney to see if Delaware bankruptcy can be helpful for your case.
Comments
comments