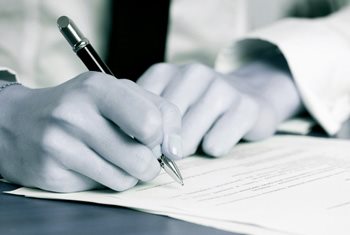 When an individual is overwhelmed by debt, he/she may be able to file for bankruptcy in order to relieve this debt. When filing for bankruptcy, an individual must obtain and complete the necessary paperwork and submit this paperwork to his/her local bankruptcy court. He/she will be required to provide information about his/her creditors and the type of debts he/she has acquired. In addition, he/she may be required to provide a filing fee, though he/she can petition to have the fee waived.
An applicant's creditors will then be informed of his/her intention to file for bankruptcy and an automatic stay will be instated. During this time, an individual's creditors cannot continue the collection process, thereby stopping repossession and foreclosure efforts. An individual's creditors will be required to attend a meeting. If any of the creditors wish to debate or question the discharge of debt, they are permitted to do so.
Generally, an individual will be permitted to keep most of his/her personal assets. However, repossession and foreclosure may still occur if he/she cannot pay the debts associated with his/her mortgage or motor vehicle. If an individual's bankruptcy petition is approved, his/her debts will be dissolved.
Comments
comments