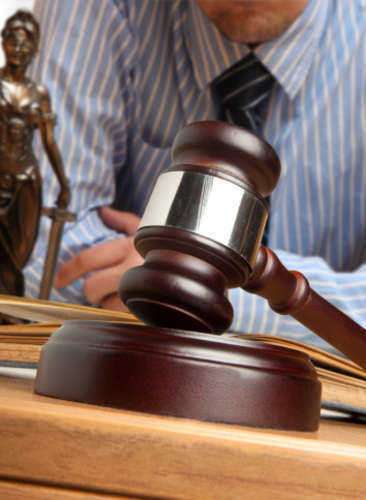 Some large-scale law firms will try to drum
up business by offering an array of services and knowledge in several areas of
the law. Some smaller law firms, meanwhile, will feature legal professionals
banding together under one particular branch of the law, offering both the
specialization of their chosen category (as opposed to these catch-all
agencies) and the personal attention that other, bigger firms will not be able to match. Thus, what the latter
perhaps lacks in name recognition and expansiveness of topics covered it may
more than make up for in the quality of assistance it provides.
With bankruptcy law firms, the same
considerations apply. A particular law office may not be a bankruptcy law
firm per sé, but just the same, it may offer a number of attorneys
with a concentration in this field. As for entities that expressly label
themselves as bankruptcy law firms, they might not feature as many options
as far as individual lawyers go, but they are just as likely if not more so to know
what they are doing.
Some notes on what to look for in a
bankruptcy law firm depending on your intent moving forward:
The majority of bankruptcy law firms are
going to be centered around providing services that are among the most requested
by petitioners. In terms of bankruptcy statistics in the United States, these
are liquidation and rehabilitation programs for everyday people and parties. Indeed, bankruptcy law firms may be more narrow-minded
when it comes to application of their knowledge to a specific division of the
law.
That said, a bankruptcy law
firm may take more than just bankruptcy law into consideration, especially
if those areas are tangential to bankruptcy
and may be relevant to the conversation. For
example, as bankruptcy may manifest itself in the closing of stores and the
foreclosure of homes, attorneys within a given bankruptcy law
firm may also be proficient in business law and real
estate law. This way, legal professionals can offer a more personal approach to
dispensing legal advice while being a greater source of information overall for
consumers.
Heretofore, the role of bankruptcy law
firms in affecting the outcomes of bankruptcy cases has only been considered in
terms of the potential benefit to applicants in getting what they need to
overcome their debt. We would be remiss, however, if we did not consider that
creditors have rights and their own interests for requesting to settle matters
before a bankruptcy judge. Though most bankruptcy proceedings are brought on by
a voluntary petition from debtors, lenders might seek a bankruptcy law
firm for a number of purposes, such as requesting bankruptcy to recoup
monies from delinquent debtors and filing proofs
of claim.
Comments
comments