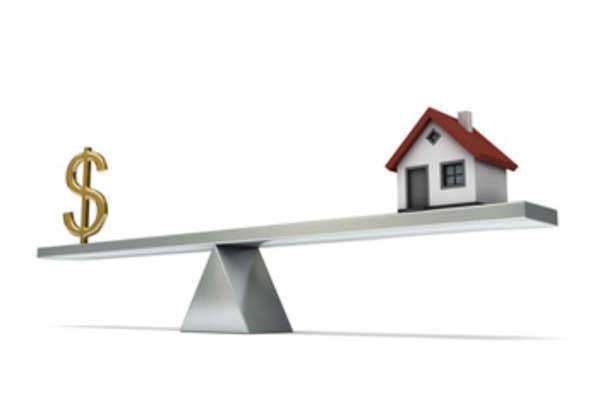 With buying or leasing a car, one is committing oneself to a major investment. Consequently, if an individual is not prepared to be a responsible debtor-borrower, he or she may find himself/herself in arrears rather quickly. This threat is only magnified with a purchase or other contractual arrangement of something larger, along the lines of the popular statement "the bigger they are, the harder they fall." Borrowing through a mortgage and bankruptcy are equally, if not more apt to coincide than as with auto loans.
With high rates of unemployment plaguing the United States and credit hard to come by in all sectors, mortgage debt is behind a rash of foreclosures, unfinished housing projects and, yes, declarations of bankruptcy.
Thus, problems with paying on a mortgage and bankruptcy filings go hand in hand for scores of Americans. In an effort to understand how mortgage debt is so easily incurred and how it may limit the options of consumers, the following is a discussion of some general information on delinquent payments on one's mortgage and bankruptcy:
Depending on one's lender, severe mortgage debt could leave homeowners in a sticky situation, so to speak. Of course, borrowers should aim to try to negotiate with lenders on the terms of their home loan if they are unable to make payments as normally scheduled, especially in light of changing employment circumstances, a death in the family, or some other unexpected event. Nonetheless, some more rigid lenders, if debtors are incapable of meeting their monthly obligations even by two or three months, may attempt to start the foreclosure process and take back the property.
In response, debtors are likely rush to stop these actions and immediately file under Chapter 13 of the Bankruptcy Code, using the provision of automatic stay as a means of halting collections, sometimes even being allowed to bypass the BAPCPA mandatory credit counseling requirement because of the situation's urgency. Thus, there is a very clear link between trying to pay off a mortgage and bankruptcy.
Of course, even if mortgage debt does not prompt an imminent foreclosure order, it may nonetheless be enough to force a sale of the home to another buyer-homeowner or back to the original lender, presumably a bank or other comparable financial institution.
In turn, this home sale could be a herald of more liquidation proceedings to come, as serious debtors may face delinquent payments in other areas, such as said car loans, credit card bills, and utilities. Therefore, an individual may be out of a job and a home after not keeping up with his or her mortgage, and bankruptcy could be soon to follow. Certainly, the subjects of mortgage debt and bankruptcy are of topical relevance in the present day.
One of the primary influential factors in the ongoing credit crisis seizing the nation was a widespread failure of people to uphold their end of the bargain, so to speak, on mortgages. The "subprime mortgage crisis" is by no means simple to explain or comprehend. At the risk of oversimplifying the problem, though, mortgages were issued fairly freely prior to the events of the past five years, but with a decline in the market value of homes (a burst in the housing bubble, if you will) and tighter interest rates, a lot of these loans were defaulted on.
The subsequent inability of people to refinance on their mortgage and bankruptcy filings numbers quickly grew, and banks, employers, producers of consumer goods, and everyday Americans have been feeling the proverbial pinch ever since.
Comments
comments