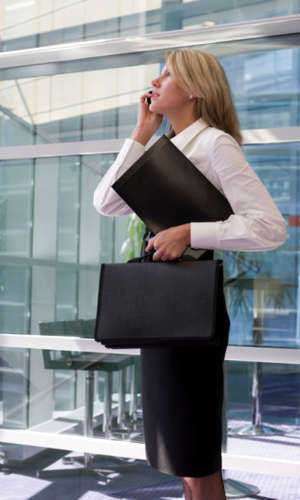 Discrimination against women is a serious problem that continues to manifest itself in different ways in the United States. In previous generations, the common mentality regarding women emphasized their responsibility to maintain the household and care for their family, while men were accountable for guaranteeing an income to pay the bills. In the last half century, however, the power and authority held by women has increased a great deal and major strides have been made in discrimination based on sex.
However, discrimination is still intricately interwoven into the consciousness of many people throughout the country, and therefore, it is still present in all arenas, including in domestic situations, employment, and when a women is applying for credit. The Equal Credit Opportunity Act (ECOA), the Federal Fair Housing Act, and state governments have taken steps to end credit discrimination against women.
The Federal Fair Housing Act prohibits a creditor from practicing discrimination against women when a woman is seeking credit for real estate purposes. This includes credit that is intended to be utilized in order to purchase a home and credit that a woman seeks to improve and maintain her home.
The ECOA also prohibits discrimination against women. Indeed, there are various different ways that a creditor may discriminate against women. For example, a creditor may classify a male-specific job, such as a policeman, as more valuable and more important than the female counterpart. Therefore, a man who is employed as a policeman may be granted credit, while a woman who is employed as a policewoman may be extended less credit or denied it altogether.
Collectively, the Federal Fair Housing Act and the Equal Credit Opportunity Act prevent creditors from ignoring alimony, child support, and part-time employment as an adequate form of income. Creditors are also forbidden from forcing married women to include information about their husbands if they are applying for credit on their own.
The Federal Fair Housing Act, the ECOA, and state legislation only require a woman to provide information about her husband if he will have access to the account or if he will be responsible for paying the debt that is accrued on the account. If a married woman will be the only individual with access to the account and she will be solely accountable for the account, then forcing her to include her husband's information is a form of sexual discrimination.
In addition, the Federal Fair Housing Act and the Equal Credit Opportunity Act forbid discrimination against women based on their marital status. If a creditor considers the joined income of a married couple when authorizing a joint obligation, then they also must consider the combined incomes of an unmarried couple that is applying for the same financial guarantee.
Women may often find it difficult to obtain credit because they may not have the necessary records exhibiting a positive credit history. In many cases, when a woman changes her name after marriage she will lose her credit history. In other instances, a creditor will only list a husband's name when they report joint accounts for which both spouses have been responsible. Without evidence of a good credit history, an individual will usually be unable to obtain a loan, another one of the many ways that the system discriminates against women.
Comments
comments